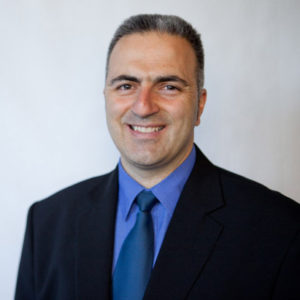 Albert Ferraloro
IP Management, IP Strategy, Patents
Agribusiness, Energy, Engineering, Food and Beverage, Medical Technology, Resources, Universities and Research Organisations
Principal
Perth
With both private practice and in-house experience, I am able to provide practical guidance and legal advice in a number of different roles relating to the management and protection of intellectual property.
With over 27 years' experience in the IP space, I assist clients with the management of, and strategic considerations around, commercialisation of their IP assets. This often involves specific projects and activities associated with developing IP strategies and policies that dovetail with broader business strategies. I also focus on developing and implementing practices and procedures that underpin these strategies, and can step into the role of an in-house IP manager where required. I have raised and maintained awareness of IP throughout my client's businesses, and enjoy providing commercial advice and guidance in respect to business endeavours that centre around the latent value in IP portfolios and technology transfers more generally.
I work with a wide range of clients across many different industries – from start-ups and SMEs, through to large, established companies who are leaders in their field. My background and passion is Engineering, however I deliver IP management and strategy solutions to clients across a diverse spectrum of industries including, mining, refining, life sciences, waste management, commerce, agriculture and food technology.
When working with my clients, my aim is to enable them to extract value from their important IP assets and minimise the risks they may confront in the IP space. I want my clients to be thinking about and addressing IP issues proactively within their business rather than reactively so that they are much better placed to deal with issues that may arise relating to IP identification, capture, protection, management and enforcement and the impact these may have on their business.
I particularly enjoy the collaborative approach that exists within our firm and the strong focus on the commerciality of advice we provide to our clients. Having been on the other side of the fence as a customer, the latter is very important to me and is something that, in my opinion, sets Wrays aside from many other service providers.
Our depth of talent and range of services offerings also enables us to bring to bear a significant body of experience and knowledge when called for in different situations which can provide far better outcomes for our clients when addressing specific and often tricky IP issues.